Working to Protect Your Oral Health
At Valmont Dental Boulder, we pride ourselves on providing the highest quality, most advanced dental care possible at our Boulder dentistry. We understand the importance of a great-looking smile, not only for your appearance, but for the long-term health of your teeth and gums. Dr. Miller wants to be your dentist in Boulder.
That's why you can feel assured that at every appointment our staff of experienced oral health professionals will go above and beyond to ensure your needs are met and expectations exceeded. Contact our office today to schedule your next Boulder, Co dental appointment at Valmont Dental Boulder.
We work with many major dental insurance carriers, including, but not limited to: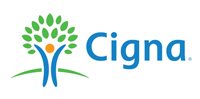 Valmont Dental Boulder
4770 Baseline Road, Ste. 310
Boulder, CO 80303
P: 303-444-1914
Our mission at Valmont Dental is to allow our patients a satisfying dental experience by providing a safe, pleasant and relaxed environment. Understanding our patients' individual needs and wants is the fundamental priority. With a sense of family and a sense of humor, our team will strive to make our valued patients feel better about themselves when they are in our presence.