All New Patients receive free, custom, take home whitening trays (a $300 value!) with their Cleaning, Exam and X-Rays!
A Friendly Environment and Exceptional Service Lead to Beautiful Smiles
Not every dentist in Boulder offers the same level of outstanding service and personalized care needed to help improve and protect the smiles of their patients. That's why it's so important that you find a Boulder dentistry that not only meets your needs but also exceeds your expectations.
At Valmont Dental Boulder, we focus on providing our patients with the most complete comprehensive dental care in a comfortable and relaxed office that delivers an ideal patient experience. Dr. Miller and his highly skilled team offer expanded expertise in a variety of treatment areas, including TMJ and bite correction, sleep dentistry, dental implants, and Invisalign braces. If you want a healthy, great-looking smile provided by a team of the best dental care professionals in Boulder, then Valmont Dental Boulder is the place for you.
Compassionate Care in a Comfortable Dental Home
With over 25 years of experience, Dr. Rodger Miller knows that not every patient enjoys the idea of visiting our Boulder dental office. Approximately 30 to 40 million people in the U.S. suffer from dental anxiety, which causes them to neglect receiving the dental care they need to maintain and improve their oral health. While the sound of a dentist's drill or a fear of needles may cause you to dread visiting our Boulder dentistry, Dr. Miller wants you to know that there's less now than ever to worry about.
Comfortable and Stress-free Atmosphere
At Valmont Dental Boulder, we strive to create a comfortable and stress-free atmosphere that enables our patients to feel relaxed and confident in the treatment they receive. From providing our patients with headphones to offering several levels of sedation dentistry, our staff will do everything they can to make your next dental appointment a more enjoyable one. Contact our office today and talk to a member of our team about what Valmont Dental Boulder can do for you.
We work with many major dental insurance carriers, including, but not limited to: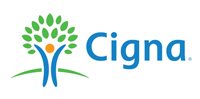 Valmont Dental Boulder
4770 Baseline Road, Ste. 310
Boulder, CO 80303
P: 303-444-1914
Our mission at Valmont Dental is to allow our patients a satisfying dental experience by providing a safe, pleasant and relaxed environment. Understanding our patients' individual needs and wants is the fundamental priority. With a sense of family and a sense of humor, our team will strive to make our valued patients feel better about themselves when they are in our presence.